Description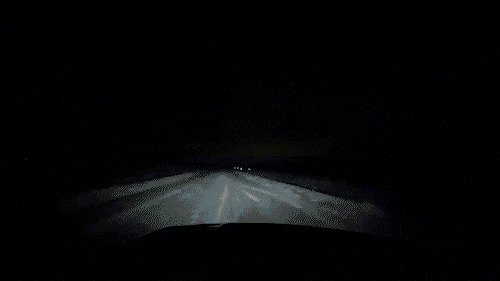 DUAL BEAM LIGHT PERFORMANCE: You may wonder what's dual-beam light. A Dual Beam Lamp allows drivers to switch between wide, bright driving illumination and a spot beam able to illuminate ahead with a concentrated pattern. Then the DB-P series is such a thing.
Fitted with a white 20W high power LED and a yellow 35W intensity LED chip, plus the customized upper HD spot projector and big tangent lens, this DB-P Series can illuminate approximately 750 meters ahead and the wide beam to illuminate the entire surface in front of the vehicle. The DB-P series is great for foul-weather driving and ideal for long-distance travel, mountainous paths, and rugged terrain.
WHAT'S IN THE PACKAGE: The 3inch DB-P series will come with specially designed motorcycle tubes and folding U brackets. These two types of brackets allow you to mount the DB-P series on your motorcycle anywhere you want. And they keep the light firmly in place where you want it to be installed. With the custom wire harness, you can get 5 light modes from the DB-P. They are yellow wide beam, white spot beam, yellow and white beam, alternate strobe mode and simultaneous strobe mode.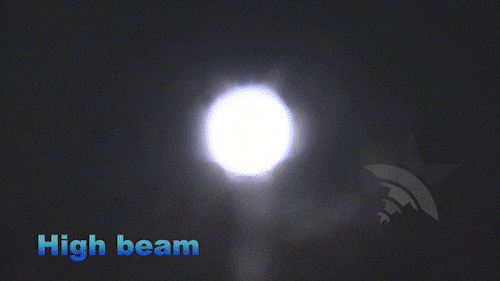 BUILT TO LAST: Built with high-quality powder-coated carbon grey aluminum housing, the unbreakable, scratch-resistant PC lens, and the military-grade pressure equalization vent to balance the pressure and reduce condensation, these IP68-rated lights are engineered to withstand whatever you, the road, or nature can throw at them. The latest circuitry and heat sink maintain temperature balance is guaranteed to serve you for many years. With the folding U brackets and motorcycle bottom mounting tubes in the original package, the lamp illumination angle can be adjusted to 15 degrees up or down to fine-tune the light pattern.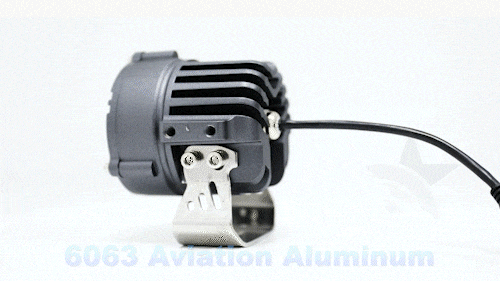 Yellow Wide Beam: 35W/38500LM, White Spot Beam: 20W/2200LM
Current draw: wide beam: 2.92A*12V; Spot beam: 1.67A*12V
Working voltage: DC 10-30V
750m white spot light distance

Customized HD spot projector and tangent lens

High-quality 

Carbon grey

 aluminum housing

Military-grade pressure equalization vent

Stainless steel seal
Can be used as auxiliary light and fog light
Options: Yellow&White and White&White
The package includes a pair of DB-P lamps with decoders, 2pcs brackets and screws.