Description
Who would reject such a unique light with the appearance of an owl?
Our popular dual-beam dual-color lights have received a new addition to the family. It's our 2inch Owl series mini driving light, available in mount on your motorcycle/ATV/UTV/cars for a unique look when used as a front auxiliary light to provide powerful light. Combines function and style in one package, just take your adventures to the next level with the Owl work light.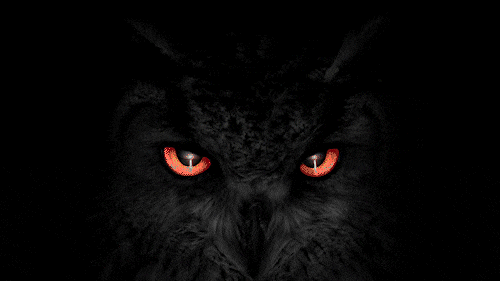 DUAL COLOR&DUAL BEAM/2240LM&22W PER LAMP
Running 2x white&yellow LEDs, our Owl Series supplies 2240 Lumens per light which is 2x the net light volume of the average halogen motorcycle bulb. Blaring a single 22w LED, you will find the white high beam will provide the additional distance over your factory lights, and the yellow low beam provides clearer vision when foggy/rainy days. With a low power usage of less than 2 amp per light, any driver can leave the lights on for long durations without the worry of battery drainage. That's an exceedingly capable auxiliary lighting setup for your road bike, touring, or off-road bike, also you can mount it on your ATV/UTV and cars.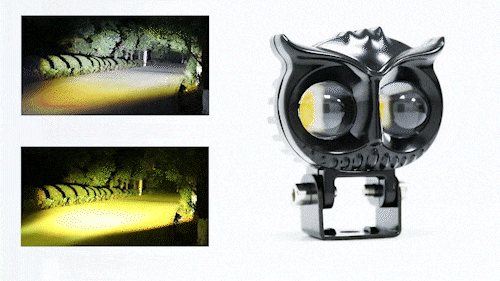 SLEEK DESIGN & SOLID STRUCTURE
At a tiny overall housing diameter of only 66mm, these are tough built which is 0.35kg per lamp. Featured with an Owl-shaped aluminum body and stainless steel bottom bracket, you can mount our Owl series to multiple locations around your bike. And these LED Lights are extremely resistant to vibration, moisture, impact, wild temperatures, and the test of time. These Owl series LED Lights will turn the night into day and are a fine addition to any adventurist. Get the job done right with the 2" Owl series.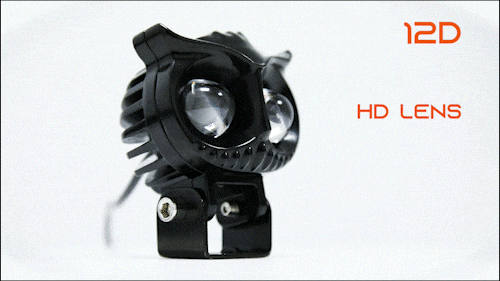 Die-Cast Aluminium Alloy Housing
High Beam:1.6A*14V, Low Beam: 1.6A*14V
Light Mode: 6000K White High Beam & 3000k Yellow Low Beam
Weatherproof Construction and Shock Proof
Ingress Protection Rating IP67
Lexan Polycarbonate Lens
Stainless Steel Mounting Brackets